Dark Universe
Official Website of Jaime Page's Dark Universe
Welcome to our dark place,
Jaime's Dark Universe.
It is a place that exists in the hearts and minds of four deeply passionate musicians and now, thanks to the wonders of modern technology, in the music playlist of many kindred souls.
Our utopian universe exists in the dimension of love and passion, joy and acceptance. We embrace the dark, bask in the light, and live to create music that plays havoc with your emotions; disruptive and yet somehow beautiful.
Our band features four beautiful musical souls: Donna Greene, Craig Skelton, Michael Burn and Jaime Page. All excellent musicians, and when they come together there is an unquestionable magic beyond technique.
Our depth of songwriting allows the band to express and emote, guiding and pushing to new heights as every song takes flight into the ether. Brutal riffs, sweet melodies, orchestral layers combined with industrial synths, both classic and modern. That is what we do! We invite you all on our magical musical ride.
We love you; you are all beautiful, walk together with us in music, art and humanity.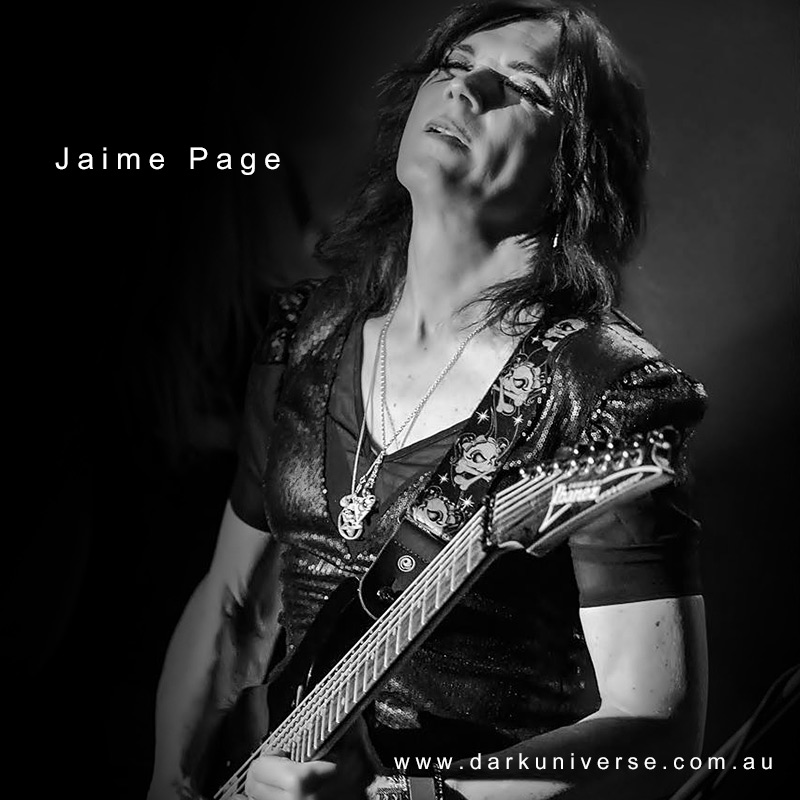 Jaime Page
Donna G
Craig Skelton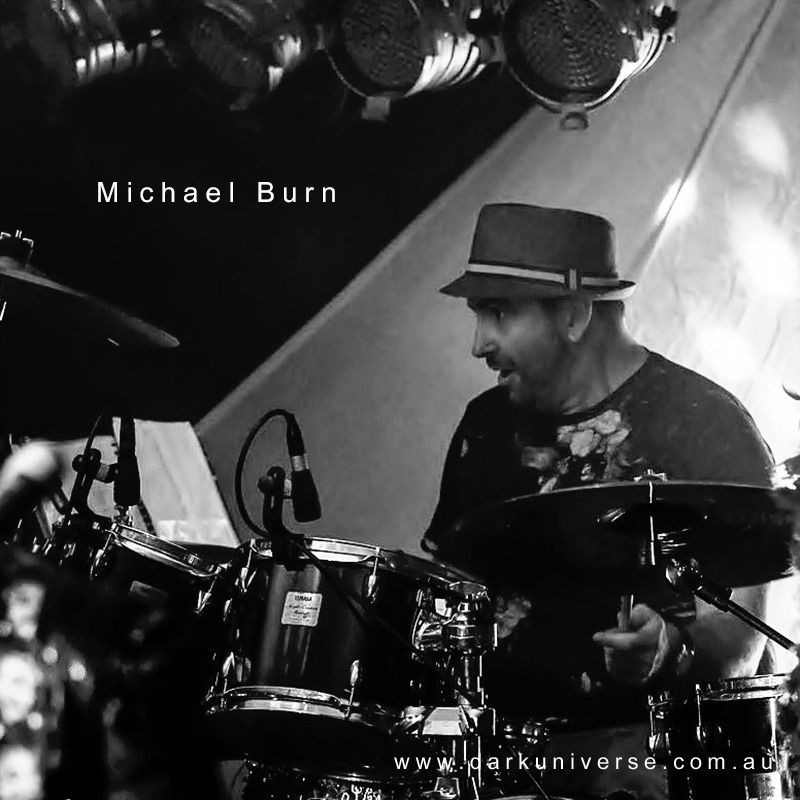 Michael Burn
"In many ways, 'Dark Universe' doesn't just feel like an album. It feels like an epic, an opera, a movie… a journey you take, a story being told. It's an exceptional album full of both dreams and nightmares."
Maria Haskins / Real Rock And Roll
Read The Full Review
DARK UNIVERSE VIDEOS – 2017 "Bleed Me Dry" pre release
The first offering from the forthcoming INTO THE BLACK CD, Bleed Me Dry is inspired by the documentary on Jimi Hendrix's last days. Bleed Me Dry can mean many things to many people. Ultimately, Bleed Me Dry is about being used.
See more of the description on YouTube
Also see Videos for more from Dark Universe

SOCIAL SAYS
Feedback on the Dark Universe EP
Click here to check out what people are saying…